Now Available!
Register for a Library Card Online
Sign up for a digital card to access all of our online resources including eBooks, eAudiobooks, online databases, and more.
_________________________________________________
Experience Reading
2020 Year-Round Reading Program
Imagine Your Story!
January 1 – December 31

Imagine this... you're at home sipping hot chocolate, munching on snacks, and reading an autographed book by an author you met at the Wood Dale Library. Or, you're in the kitchen decorating cookies with the family getting ready for movie night complete with cookies, popcorn and a movie.
Sound like fun? We hope so!
This year we're offering experience themed gift baskets as our reading prizes. We'll offer different themed baskets bimonthly following the community newsletter schedule. However, if a patron would prefer, they may receive a small gift for every five items logged instead of the raffle ticket.
Adults, for every five items you log, you'll receive a ticket or if you prefer, you may receive a small gift.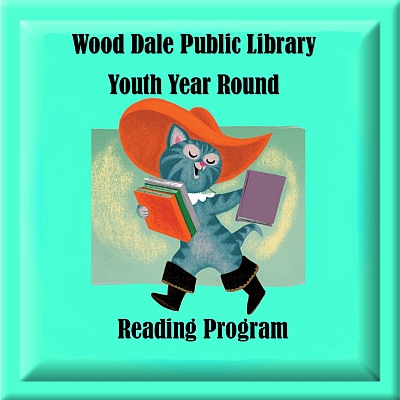 Kids, for every five hours of reading, you'll receive a free book and a ticket.
Tickets can be automatically used or saved for future basket offerings. Adults who sign-up for the program will also receive a participation item.
Reading time and family time go together. We hope these new prizes bring experiences for you and your family to remember and enjoy.
___________________________________________________
Now you can Reserve a Room!
Need a quiet place to study or meet with your group to work on a project? The Library is excited to announce that you can now make an online reservation for one of our two study rooms or the Conference Room.
___________________________________________________
What's the hoopla about?
With downloadable or streaming movies, books, music and graphic novels, hoopla has something for everyone. Each library card holder is eligible to check out 15 items per month from this service.