2017 Year Round Reading Programs
Reading By Design!
January 1 – December 31


Adults and Teens: Sign-up for the year-round reading program and for every 10 items you log (book, magazine title, DVD, or library program), you then qualify for a prize. Reach 100 items for the year, and we'll register you for a chance to earn a Kindle eReader for every additional ten items you log.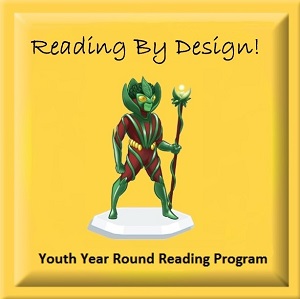 Children: Sign-up and you'll receive prizes for every 5 hours you read. Reading is a skill needed year-round, so get ready to read!
What's the hoopla about?
With downloadable or streaming movies, books, music and graphic novels,
hoopla
has something for everyone. Each library card holder is eligible to check out 15 items per month from this service.